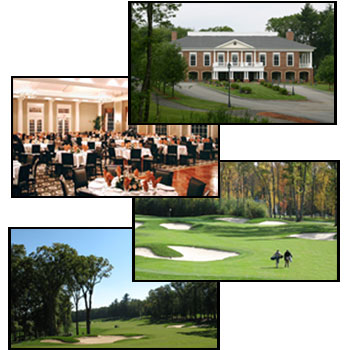 Welcome to our annual scholarship golf tournament. To our returning players and sponsors, we thank you for your past support. We are excited to return to the beautiful, private Charter Oak Country Club in Hudson, MA. The Nova Biomedical Scholarship Golf Tournament is an annual fundraiser in support of our Nova Memorial Scholarship Program. In the 28 years of the program, 1215 scholarships and awards totaling over $2.5 million have been granted to countless deserving young men and women seeking a higher education. The funds raised each year at the Nova Golf Tournament have an enormous impact on the lives of these students.
The entry fee of $225 entitles you to an 18-hole round of golf with cart, a gift, and an extensive activity package that includes meals, entry into all course competitions and contests, a chance to win the 50/50 raffle, as well as:
Valet Bag Service
Personalized Cart Signs
Personalized Score Cards
Unlimited Balls for Driving Range
Putting Practice Areas
Sauna & Locker Room Facilities
Lunch and Dinner
Please see below for more details and our sign up form.
Nova Biomedical Contact Information
For more information contact Reno Nolli at rnolli@novabio.com or Stacey Gomez at sgomez@novabio.com



Please remember to bring all raffle tickets, 50/50 tickets and golf poker cards with you to the post-tournament banquet.
7:30 am Registration/Continental Breakfast/Complimentary Driving range
9:00 am Shotgun Start, Scramble Style Tournament
3:00 pm Dinner/Awards/Raffles
Choose the best drive and all four players hit from that point. Follow this format until the ball is holed out. The ball can be placed within one club length no closer to the pin and you cannot improve your lie. If you have less than four golfers in your group please rotate the extra shot(s) among the group on each shot.
Each player has one mulligan and one putt-again to use anywhere on the course. Mulligans cannot be used for any of the contests. They are for total score use only.
Please observe all local rules and keep pace with the group in front of you at all times.
Charter Oak Golf & Country Club strictly enforces their dress code.
All participants must be properly attired for the event.
Golf shirts, Bermuda-length shorts, no jeans, tank tops, or tee shirts permitted, non-metal spikes are required.
This activity package includes a golf poker card, a coupon for the 50/50 raffles, a mulligan/putt-again card. Players will receive a gift package along with the activity package, including:
Food
Continental Breakfast (at registration)
Box Lunch (in golf carts)
Post Tournament Banquet
Games and Prizes
50/50 Raffle
Golf Poker (4 Winning Hands)
Hole in One Contest (all par three holes)
Beat the Pro

Various Raffle Prizes
Longest Drive
Most Accurate Drive
Contest on all Par 3's
Awards
1st Place Overall
2nd Place Overall
3rd Place Overall
394 Chestnut St - Front Entrance
Hudson, MA 01749
United States
Get Directions
Tel: 978.562.0800
Driving Directions
From NORTH FRAMINGHAM/SOUTH SUDBURY:
From Sudbury take Route 20 West. Just after passing into the Marlboro Town Line, make right at next light onto Wayside Inn Road. In 0.3 miles make left onto Sudbury Street. Go 1.7 miles to the end of Sudbury St. and make left onto Concord Rd. Go 0.1 miles and make first right onto Goodale Street. Club entrance is 0.5 miles on the right.
From SUDBURY/WAYLAND AREA:
Route 20 West to Route 27 North (Intersect at Wayland Center)After 3.0 miles on Route 27 North you will come to a light in Sudbury Center, go straight thru lights and continue 0.3 more miles along Route 27 North. When Route 27 North bends right towards Maynard stay straight to go towards Hudson. This will put you on Hudson Road heading West. Go 4.3 miles down Hudson Road and make left onto Parmenter Road. Go to end of Parmenter Road (1.1 miles) and bear right at stop sign onto Concord Road. Go 0.4 miles and make right onto Goodale Road. Club Entrance is 0.5 miles on your right.
From SOUTHBORO/MARLBORO:
Route 85 North to Route 20 East. Go 1 mile East on Route 20 and make left onto Concord Road (note - Firefly Restaurant will be on your left). Go 2.2 miles down Concord Road and make left onto Goodale Road. Club Entrance is 0.5 miles on your right.
From WEST STOW/BOLTON AREA:
Route 117 East to Route 62 west. Go 3.7 mile on 62 west and make sharp left at light onto East Main Street (note - there is no street sign for Main St. at this light). Go 0.8 miles and make right onto Chestnut Street. Follow Chestnut Street for 1.2 miles (note - you will go straight thru two stop signs) Club entrance will be on your left.
From MAYNARD/ACTON/CONCORD AREA:
From Maynard Center take Route 27 South for 2.6 miles and make right onto Fairbanks Road. Go 0.7 miles to end of Fairbanks Road and make right onto Hudson Road. Go 2.8 miles and make left onto Parmenter Road. Go to end of Parmenter Road (1.1 miles) and bear right at stop sign onto Concord Road. Go 0.4 miles and make right onto Goodale Road. Club Entrance is 0.5 miles on your right.